Leadership
Image

The Harris Center's Executive Team includes extensive experience in operations, clinical care, management, and finance. These professionals have built a strong foundation on which The Harris Center runs and continue to bring innovation and compassion to the agency.
Image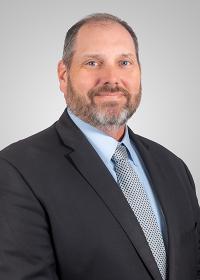 Wayne Young, MBA, LPC, FACHE
Chief Executive Officer
Wayne Young is the Chief Executive Officer of The Harris Center for Mental Health and IDD, the state-designated Local Mental Health Authority and Local Intellectual and Developmental Disability Authority for Harris County, Texas. As the CEO of one of the largest behavioral health organizations in the nation, Wayne is passionate about the planning and delivery of large-scale behavioral health and intellectual and developmental disabilities services to a population who rely upon safety net systems of care. Wayne previously served as the chair of the Texas Health and Human Services Commission Behavioral Health Advisory Council and was recently appointed by the Supreme Court of Texas and Court of Criminal Appeals of Texas to the Texas Judicial Commission on Mental Health. Wayne was honored to have received the Charley H. Shannon Advocate for Justice Award from NAMI Texas in 2019, as well as to have been named by Modern Healthcare as one of the "Top 25 Innovators" in 2019 and 2021 for his work providing a healthcare-centered approach to law enforcement calls associated with mental health concerns.
Image
Mustafa Cochinwala
Chief Information Officer
Mustafa Cochinwala serves as the Chief Information Officer for The Harris Center. In this capacity, Mustafa oversees Information Technology, Health Information Management, and Information Security teams with over 150 members distributed across 84 locations. Mustafa has earned numerous achievements over his career, including building and implementing a three-year IT roadmap that strengthened The Harris Center's security measures and digital footprint, and managing the design and release of EPIC Systems Community Connect instance, which includes 500 forms and workflows associated with the Behavioral Health Module. Mustafa specializes in strategic planning, security and compliance, data analytics, and contract negotiations.
Mustafa graduated from the University of Houston with a Bachelor of Business Administration degree in Management Information Systems. He has earned several designations over the course of his career, including Microsoft Certified Systems Engineer, Microsoft Certified Trainer, Microsoft Azure Certification, Cisco Certified Network Associate, and ITIL certification.
Image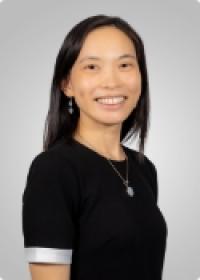 Dr. Luming Li, MD, MHS
Chief Medical Officer
Luming Li, M.D., M.H.S., currently serves as the Chief Medical Officer for The Harris Center. As the Chief Medical Officer, Dr. Li is responsible for medical staff oversight and direct leadership of clinical quality and safety. Her primary goals professionally are to improve care for patients with severe psychiatric conditions. She actively practices in the outpatient and psychiatric emergency settings. Her research and educational interests focus on administrative psychiatry and leadership, quality and safety, and clinical service delivery. She has written more than 35 articles, book chapters, and peer-reviewed journal articles about delivering psychiatric services during the COVID-19 pandemic, quality improvement in health systems, psychiatric leadership, and caring for mentally ill individuals in complex systems of care.
Dr. Li completed a 7-year B.A./M.D. program at Rutgers/Robert Wood Johnson Medical School, and residency training and a M.H.S. at Yale School of Medicine and Yale New Haven Hospital. She has also served on national committees within the American Psychiatric Association, including the Health Systems and Financing Committee (2017-2018) and Innovation Committee (2020-current). Prior to joining The Harris Center, Dr. Li served as the Medical Director of Quality Improvement of the Yale New Haven Psychiatric Hospital and the Medical Director of Clinical Operations at Yale New Haven Health System (2018-2021). She currently is the chair of the Texas Council Medical Directors Consortium, a member for the Technical Expert Panel for several MIPS Measures, Epic Behavioral Health Steering Board, and an executive board member for the American Association of Psychiatric Administrative Leaders. She has active faculty positions at Baylor School of Medicine, UTHealth Houston, and Yale School of Medicine
Image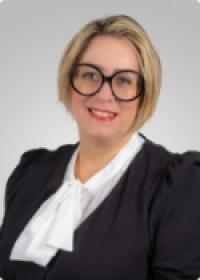 Vanessa McKeown, CPA
Chief Financial Officer
Vanessa McKeown serves as the Chief Financial Officer for The Harris Center. Prior to coming to The Harris Center, Vanessa served as the Assistant Vice President for Accounting and Budget at UTHealth, where she was responsible for accounting, budget, and financial reporting and Office of Facilities Finance for a $2 billion State of Texas entity. Vanessa also directed the successful implementation of the Robotic Process Automation (RPA) program to increase the efficiencies of reconciliations during her time at UTHealth.
Vanessa is a Certified Public Accountant with more than 25 years of expertise in budgeting, account reconciliation, auditing, Generally Accepted Accounting Principles (GAAP), and Governmental Accounting Standards Board (GASB). She earned her Bachelor of Business Administration degree in Accounting from Stephen F. Austin State University.
Image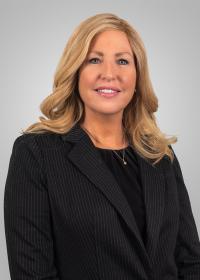 Keena Pace, LCSW
Chief Operations Officer
Keena Pace currently serves as the Chief Operating Officer for The Harris Center. In this capacity, she has oversight of the agency's vast array of programs that provide services to over 88,000 people per year while leading collaborative efforts with community partners and stakeholders. These operations allow The Harris Center to better address the needs of those living with behavioral health and intellectual and developmental disability needs.
Keena is Licensed Clinical Social Worker. She earned her Master's degree from University of Texas at Arlington and her Bachelor's degree in Social Work from Texas Christian University. She participates in National Association of Social Workers and is a Board member for the Association of Substance Abuse Providers in Texas.
Image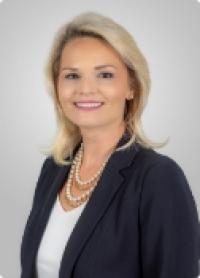 Carrie Rys, MBA
Chief Administration Officer
Carrie Rys currently serves as the Chief Administrative Officer for The Harris Center. In this role, Carrie oversees Enterprise Risk Management, Communications, Government and Public Affairs, and Human Resources teams to coordinate business support services for The Harris Center. Carrie offers over 22 years of progressive experience in healthcare executive management, faculty practice administration, strategic initiative implementation, and healthcare operations. Carrie previously served as the Assistant Vice President of Ambulatory Operations at Texas Children's Hospital, in addition to other executive leadership roles at both Texas Children's and Baylor College of Medicine, where she supported clinical operations of more than 700 staff members, $380M in professional and technical revenue, $20M in restricted funds administration, and more than 300,000 annual patient visits. Carrie has published research articles and presented at several national conferences about how healthcare institutions can utilize technology to increase patient engagement and improve the scheduling experience.
Carrie graduated with a Master of Business Administration degree in Accounting and a Bachelor of Business Administration degree in Finance from the University of Saint Thomas. She offers exceptional interpersonal skills which serve as a foundation for effective networking, physician collaboration, and proven performance.
Image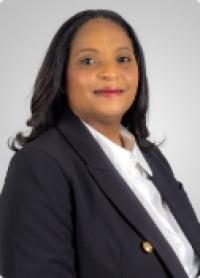 Kendra Thomas, JD, LPC
General Councel
Kendra Thomas serves as the General Counsel for The Harris Center, where she oversees all legal affairs and offers more than 20 years of experience in behavioral healthcare. Prior to law school, Kendra worked as a Licensed Professional Counselor for 11 years with a focus on diagnostic assessments and correctional behavioral healthcare. Kendra has practiced law in the areas of housing, employment, special education, and civil rights. During her tenure at The Harris Center, Kendra has held clinical and legal leadership roles.
Kendra graduated with a Doctor of Law (J.D.) degree from the University of Houston Law Center. She has also earned a Master of Arts degree in Clinical Psychology from the University of Houston—Clear Lake and a Bachelor of Arts degree in Psychology from Texas Tech University.
Image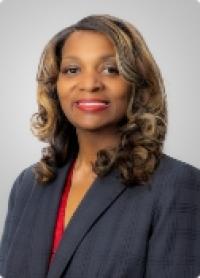 Kia Walker, RN, MSN
Chief Nursing Officer
Kia Walker currently serves as the Chief Nursing Officer at The Harris Center. Kia brings over 20 years of progressive nursing administrative experience to The Harris Center from her previous roles as Chief Nursing Officer, Adjust Instructor, Associate Dean for the School of Nursing at National American University, and several clinical nursing roles. Kia is skilled at achieving Medicare, Medicaid, and contracted MCO's requirements for legal and regulatory compliance. Additional areas of interest include process improvement, team leadership, budget and fiscal management, and employee engagement.
Kia is currently working toward her Doctor of Nursing Practice from Walden University. She holds a Master of Science degree in Nursing from the University of Phoenix and a Bachelor of Science degree in Nursing from Webster University.